TOURISM
Categories:

HANSEN

Time of issue:

2021-08-27 10:02:11

Views:

0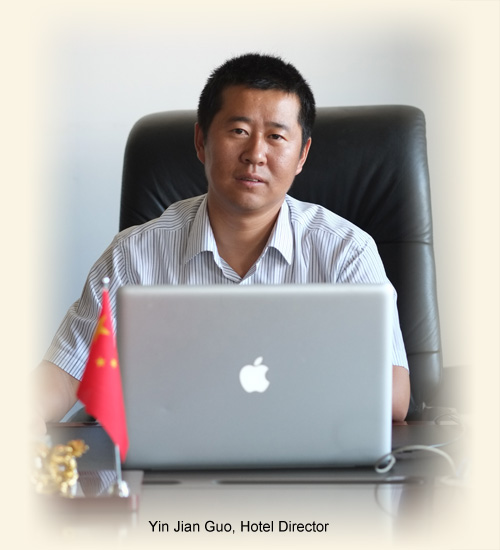 CHATEAU HANSEN
Chateau Hansen is one of the best wineries of China. 20,000 visitors are coming annually. You can visit the vineyard, the winery with technical explanation, the uge barrel cellar, the wine museum and our restaurants offers both local cuisine and gourmet style.

JIN SHA WAN PARK
This small desert and its huge sand dunes is located only one kilometer from the winery. Its offering many activities such as 4x4 in the dunes, quad, buggy, a pool in the middle of the desert, the outboard on the lake, dune sledding, hiking and you can revive the silk road, that passed here before, with a ballad on famous Mongol camels.

WUHAI
Wuhai is a smalldynamic city of 500,000 inhabitantswithmany points of touristinterest. It is the capital of calligraphy. Wuhai has been chosen for the building of the Yellow River dam and the lake generated offers many water activities. There is a museum dedicated to Genghis Khan, a wine museum and a museum of coal, which has been a long time the main resource of the city.

THE ARCHITECTURE IN NINGXIA HUI
Throughout the Ningxia Hui mosques are found, they are all more beautiful and romantic as each other. The best known is the mosque in the city of South Gate of Yinchuan, which was built at the end of the Ming Dynasty and covers 2,074 m. His big green dome and minaret really evoke the typical Islamic style architecture. All of these sites are free to access for visits to the condition to respect religious customs

THE XIA NECROPOLIS
Located at the foot of Helan Mountains between vineyards areas, this place is at the 10th rank in the list of scenic spots of China. The necropolis is 5 km from east to west, an area that is roughly the same as the Thirteen Ming Tombs in Beijing. There are nine tombs of emperors of the Western Xia and 140 members of the imperials families, mostly pyramidal.

YINCHUAN
The capital of Ningxia, populated by two million inhabitants offers surprises to its visitors. It is now the main economic center of central western China. Its large and decorated boulevards offer an atmosphere of ease. Many museums and cultural centers are to be found in its two city centers that will delight lovers of all kinds of shopping. With its rich and ancient history the city has been classified by the central government, among the hundred historical and cultural cities.

THE CINEMATOGRAPIQUE CITY
Established at the initiative of the famous writer Zhang Xianliang, this city has become famous for films that have been made such as The Red Sorghum of Zhang Yimou with main actress Gong Li. It is located 30 km to the western Yinchuan in a former military fort of the Ming Dynasty (1368-1644).